︎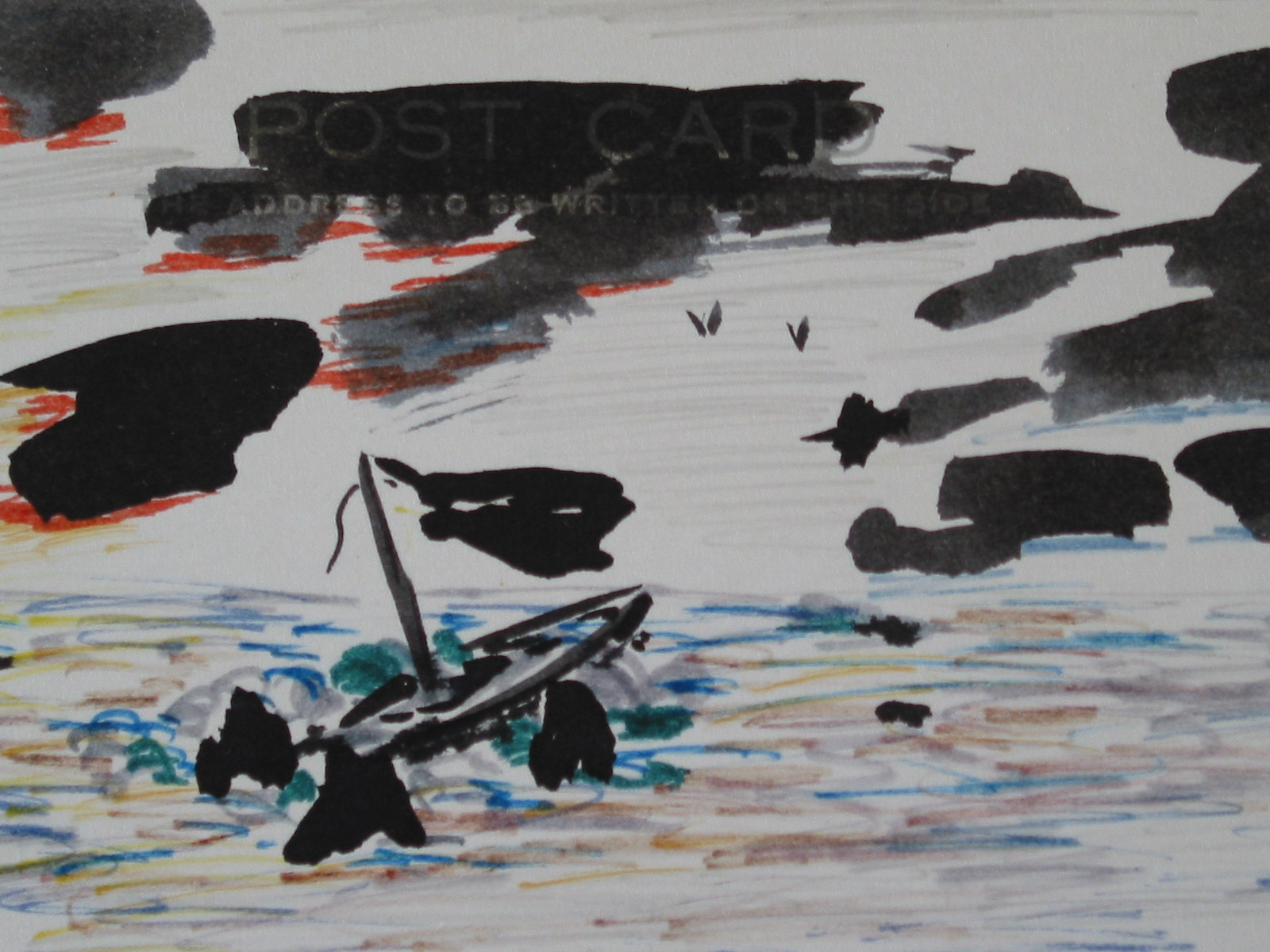 NEWS
Etruscan author John Healy will appear at London's Small Publisher's Fair (Conway Hall, November 16th) to sign copies of his new novel, The Metal Mountain (see here).
---
Etruscan Books was founded in 1996 by poet Nicholas Johnson, and publishes concrete, Gaelic & modernist poetry with an ear for the lyric & the made up word.

The press grew out of the Six Towns Poetry Festival (1992-97) in Stoke on Trent and, maintaining the atmosphere of these gatherings, gives attention to spatiality and experiment in carefully edited books sewn on good papers.1
As a publisher, Etruscan represents a continuum of the ethos of bookmaking by historic presses like Fulcrum, Goliard, Triagram & Grosseteste. Our first publication was by Edward Dorn and we have published works by Carlyle Reedy, Seán Rafferty, John Hall, Bob Cobbing, Brian Catling & Brian Coffey.
Etruscan Books has curated tours, readings and festivals across the British Isles, including a residency at Arnolfini, Bristol for the exhibition Black Mountain: Starting at Zero, 1935-1957. This featured James Kelman, B.M.Bottomley, Alice Notley and Tom Raworth, amongst others. E
truscan Books
also runs the

Black Huts

festival of writing, film and music in Hastings Old Town.2 Artists who have already taken part include Shirley Collins, Philip Crozier, Mark Jenkin, Helen Macdonald, Alasdair Roberts, Meg Bateman, Andrew Kötting and Jessica Pujol Duran amongst others.


---
1.
The poet
Roy Fisher was a subtle and dedicated patron to the festival; Flora MacNeill and Kevin Coyne sang there; the film maker Timothy Neat filmed the final festival; Staffordshire Moorlands' hero King Doug—lord of the Roaches—read his War Correspondence there, and Burslem writer and painter Arthur Berry declined a reading as he had agrophobia. Poet Alan Halsey met Geraldine Monk at a tribute to David Jones.
2.
American writers like Robert Creeley, Carl Rakosi and Edward Dorn read there; Ahmed Balabdaoui, Robin Blaser and Tina Darragh gave their debut British readings there; Bill Griffiths, Barry MacSweeney and Maggie O'Sullivan read there; Scottish poets Hamish Henderson, Meg Bateman, Tom Leonard, Sorley MacLean and Gael Turnbull returned often to what MacLean called "the most companionable festival."
---
Nicholas Johnson
etruscan books
2nd Floor, Oak Passage Studio
68 George Street
Hastings
East Sussex
TN34 3EE


2019